FCS11B (Bass) In Ear Monitors tuned for Bass Players & Drummers $129 w/Waterproof Case
Bass players obsess over their amps, endlessly debating the merits of brands, configurations, size, strings, pick-ups, active, non-active and nearly every other conceivable detail. Yet, when it comes to the average show of decent size, the audience hears a DI. I maintain that your in-ear monitor quality is a decisive factor in a your performance. The FCS11B will let you hear and feel the nuances of your bass to allow you to be more comfortable and creative. Drawback though, you'll be able to hear it when you need new strings.
Drummers, my sound company loads a drum sub on every show. There's NO WAY you'll need it with these earphones.
Short Story
The FCS11 dynamic driver is a moving coil speaker that moves air. You'll get bone induction and will feel the sound – not just hear it. The result is a larger more visceral high-definition audio signature at less volume. With two, three-way armature drivers, you'll find yourself turning up throughout your performance as your ears fatigue. Not the case with the FCS 11mm dynamic. Another benefit over the multi-driver armatures is there are no electronic or comb filtering artifacts, no phase issues, and no crossover dropouts. The result is a consistent, huge musical soundstage from 20Hz to 20kHz.
The FCS11 sounds as good or better than earphones costing hundreds more. It's the best bang for the buck on the market today. It comes with a 14-day money back guarantee. If you don't feel it's the best money you've ever spent towards improving your performance, you pay shipping back for a full refund. The product comes with a rock solid one-year warranty.
I haven't spent the additional money on a retail package because the sale is direct to the performer. The earphones, cable, tips and cases come from different sources (best I could find to make the package). You'll receive earphones, earphone case and a good number of tips to make sure you can get the correct seal/seating.
FCS11 Specifications
FCS11 Driver: Proprietary 11mm
Impedance: 32 Ω±20% at 1KHz 1mW (0.179V)
Sensitivity: 111dB±3dB/1Mw/IEC-711
Rated Power: 3mW
Maximum power: 5mW
TH Distortion <= 5% @1kHz, 0.01m, 1mW
Freq Response: 20Hz ~ 20KHz
Longer Story
Couple thousand of you guys/gals have used our FCS210 and the FCS110. I began exploring options to see if I could build a better mouse trap.
I found an earphone manufacturer that had the patience to put up with all my tweaks. The finished version was the 19th sample and it was correct. I wanted to use a larger dynamic like in my days as National Sales Manager for Aurisonics. Other earphone guys use a 9.2mm (Fender) or a 10mm (Future Sonics). I think Shure's SE215 is 8mm or less. I wanted my Marshall to go to 11mm!
The driver generates a massive production inside your head. The low end is thunderous, tight, punchy, concussive and huge. The higher registers are warm and smooth (not brittle and glassy like an armature IEM). The FCS11 also has a slight introduction of ambient sound.
The FCS11 is designed for the stage (can get louder). The Westone's and Shure products are (I'm guessing) around 40% audiophiles and MP3 listeners. I maintain that a loud ass stage has some different needs than a subway seat or a workout at the gym.
When version 19 arrived, I put on the wave file I use to check earphone range. I actually started laughing. Here's an analogy on the 11mm. You all have a couple venues in town that bring in Warrant, Brett Michaels, Skid Row etc. Then you have venues that bring in Elton John, Eric Clapton, Cher etc. It's that kind of step-up. The 11mm sounds huge.
What were all the "tweaks?" Initially I had a 10mm which sounded good, but we already had good with the FCS210 & 110. I needed more if we were going to add another product to our mix. I had them find an 11mm. Went through 4 different drivers before landing on the biggest sound. The following tweaks were the EQ-ing of the IEM. This is accomplished with porting size and a scrim that can filter out specific freqs. That's what really took the time. There were a lot of near perfect samples but #19 was outstanding.
All the Freq City IEMs in the past had several color options. The best sellers were the blue and the black. I limited to those two colors on the FCS11. Should we call them Cobalt and Onyx to be a tad more cool? I extended the stem gust a bit for better seating of the tips and added a flange at the stem to better hold the tips.
There are two versions of the FCS11 available. The FCS11D which has all the attributes I spoke of above. The FCS11B is the heavier bass version for bass players and drummers. I achieved the additional bass with a slightly larger port. All the components are the same.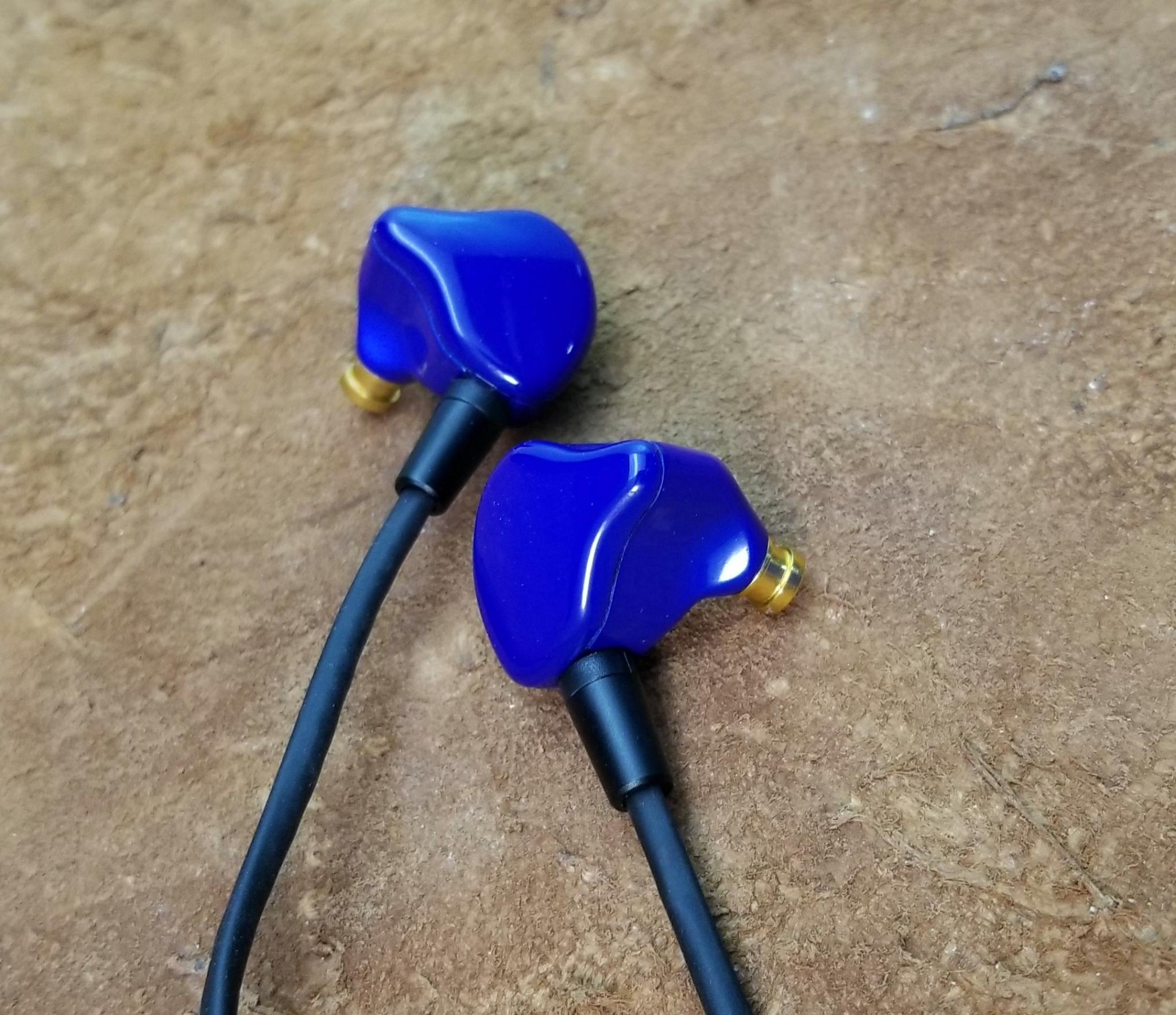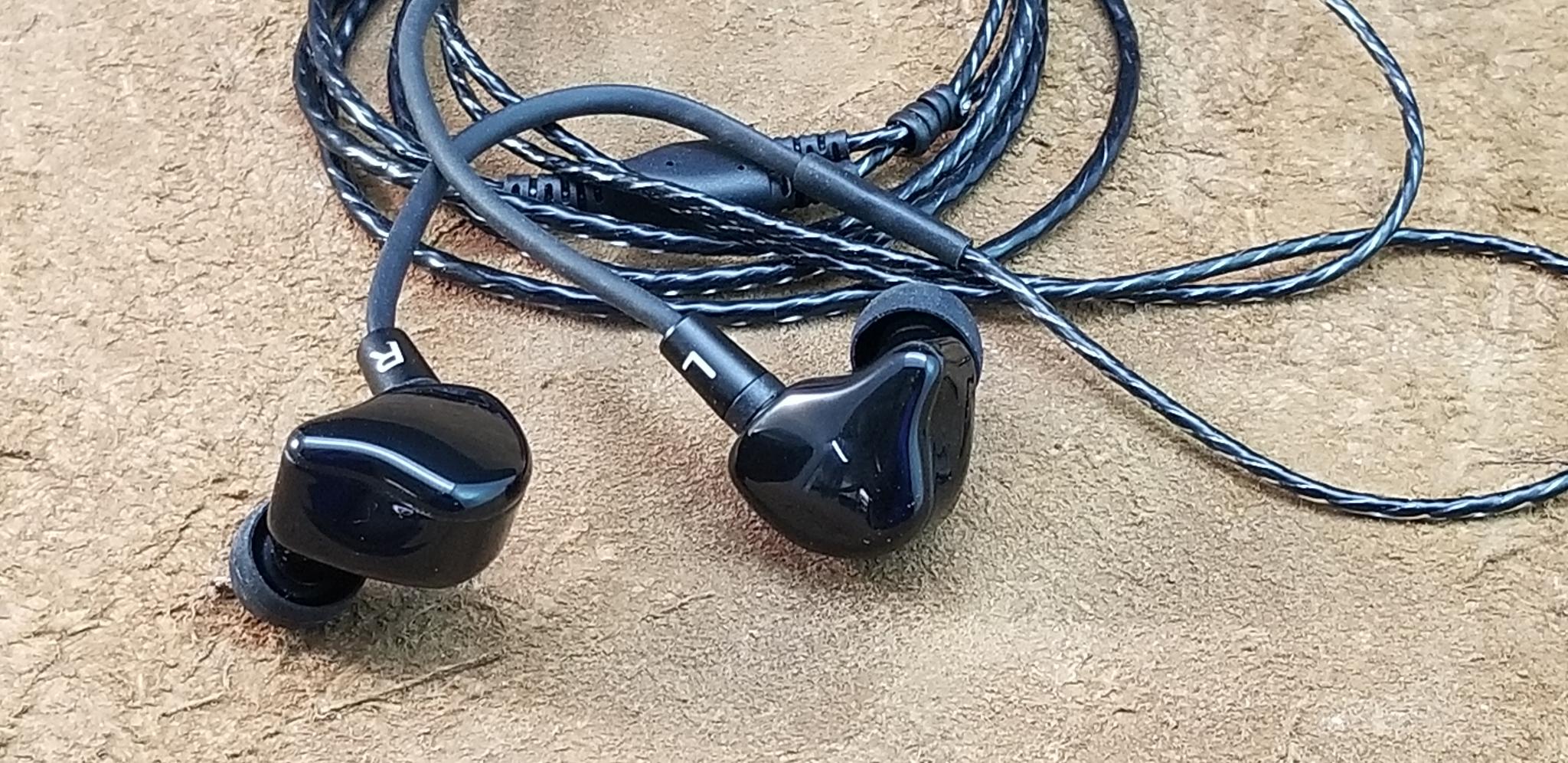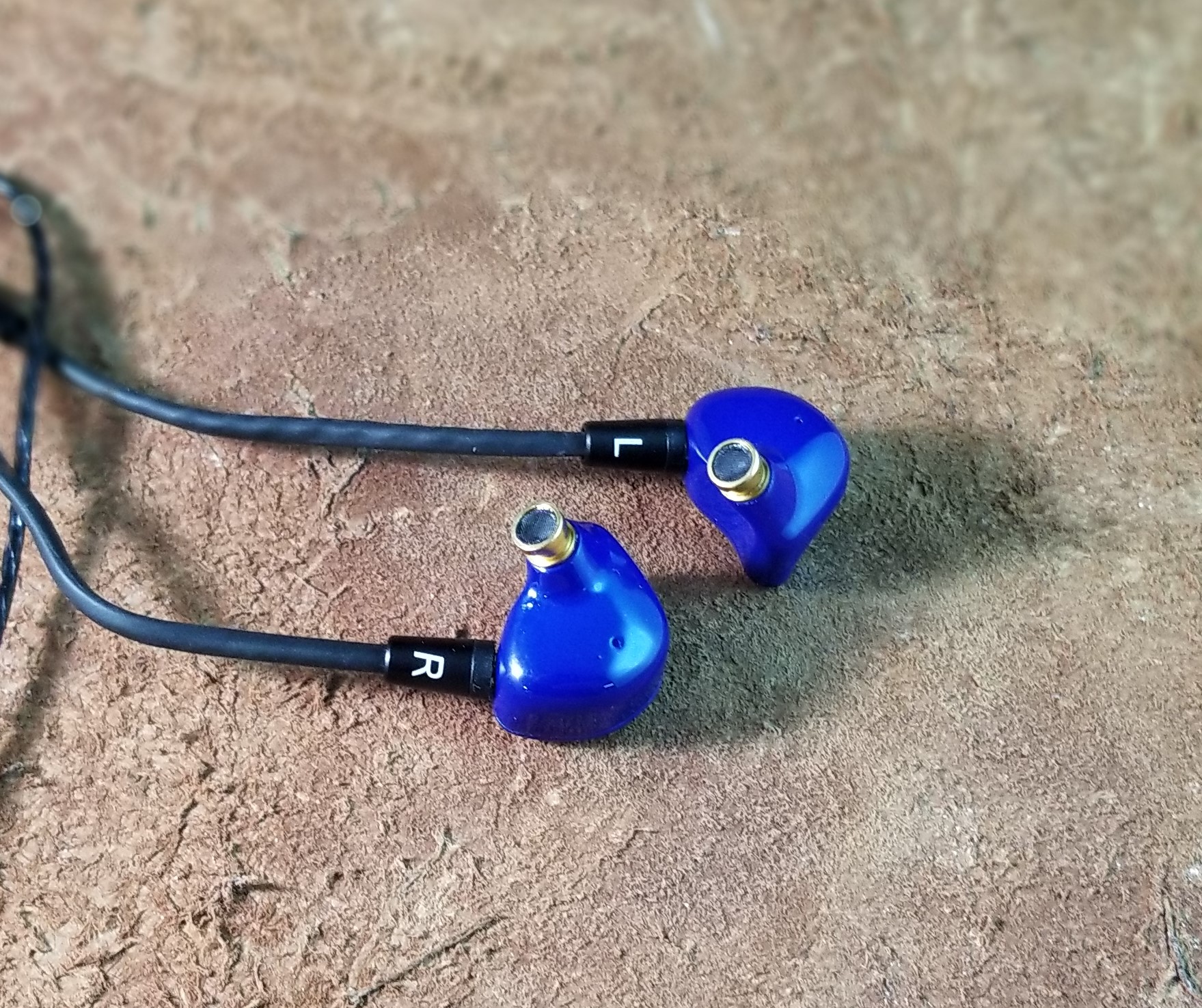 FCS11D Earphone Cable & Tips Package