FCS P1 Stereo Hardwired In-Ear Monitor Amp w/ Balance Control, Stand Mount and optional transformer power Supply $55 Delivered
Hard-Wired System vs Wireless. Sound wise, with a wire, your sound will be way better than wireless. You will have no hiss, no frequency issues, no dropouts, and no sound delay. It is the best possible way to go. If you must be wireless, you will fight every one of those issues at one time or another. Bottom line, if you are a stationary player, like keyboards, drummers, sitting in a chair in a church band, horn section stuck behind hardwired mics, etc. You win bigtime being hardwired. Remember this talk when you have a perfectly clean signal and wireless guys/gals are trying to get the sound guys attention.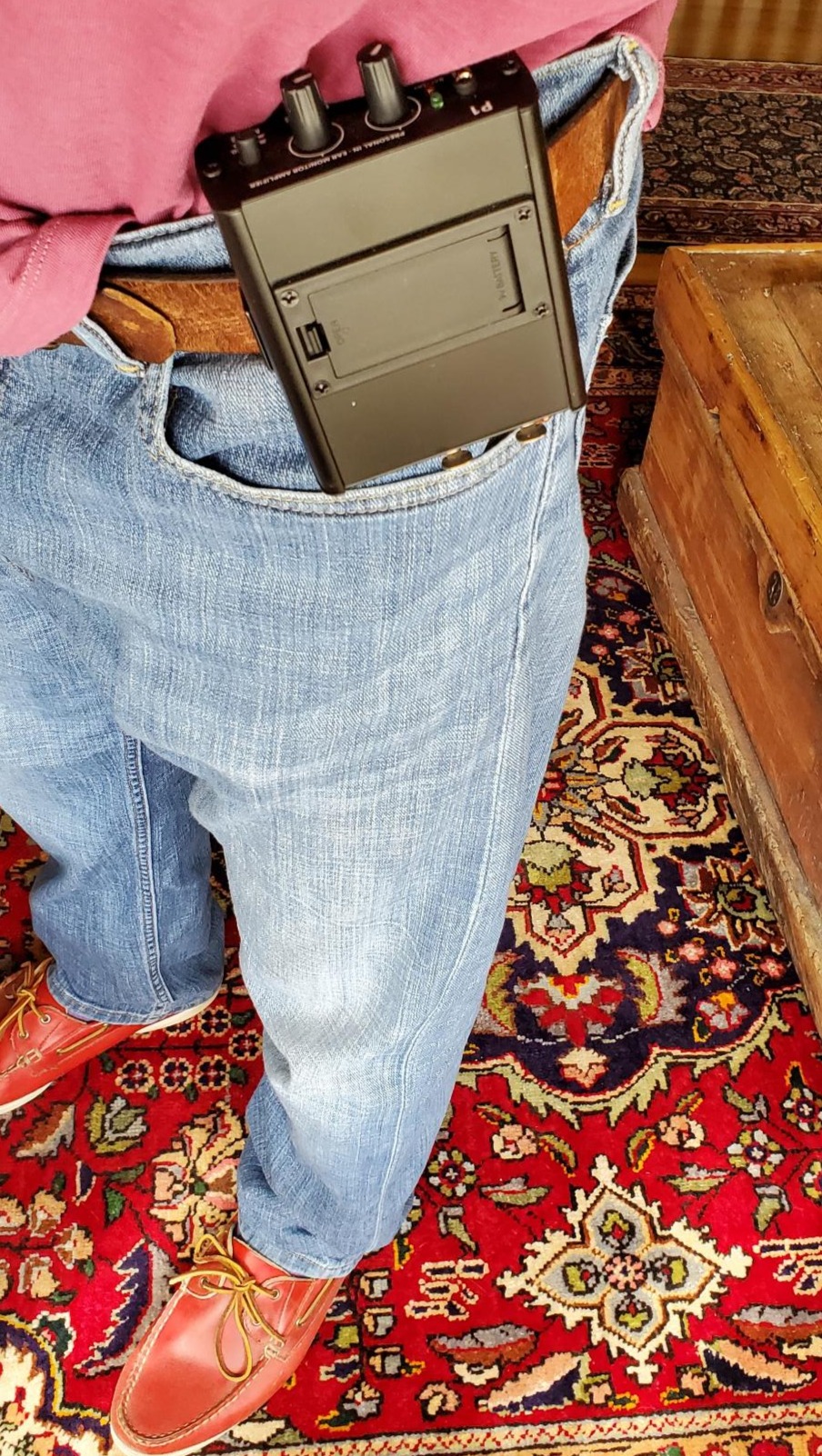 FCS P1 IN-EAR MONITOR AMP:
In-ear monitor amplifier designed for personal monitor applications.
With VOLUME and BALANCE control knobs.
Switchable stereo/mono operation with mix function.
With dual XLR inputs, allow for 2-channel mono or stereo operation.
With 3.5mm headphones output, and integrated current limit protects your ears and headphones.
Specifications:
Color: Black
Material: Metal
Power Supply: DC 9V power adapter or 9V battery (both are not included)
Item Size: 8.8 * 10 * 3.5cm / 3.5 * 3.9 * 1.4in
Item weight: 242g / 8.5oz
Package Size: 23.5 * 16 * 8cm / 9.3 * 6.3 * 3.1in
Package Weight: 435g / 15.4oz
Package Includes:
1 * Amplifier
1 * Metal Clip
1 * Mounting Adapter
1 * Screw
1 * Users' Manual