FCS In-Ear Monitors - The Differences
FCS110 $89

Same size driver as the Future Sonics G10. You'll be blown away at sound you can get for $89. It's a smaller shell so would be great for players wanting a lower profile IEM. With the smaller shell, your isolation will be a bit less than the following products on the list. And if you're looking for more ambient sound, the FCS110 might be a good pick for you.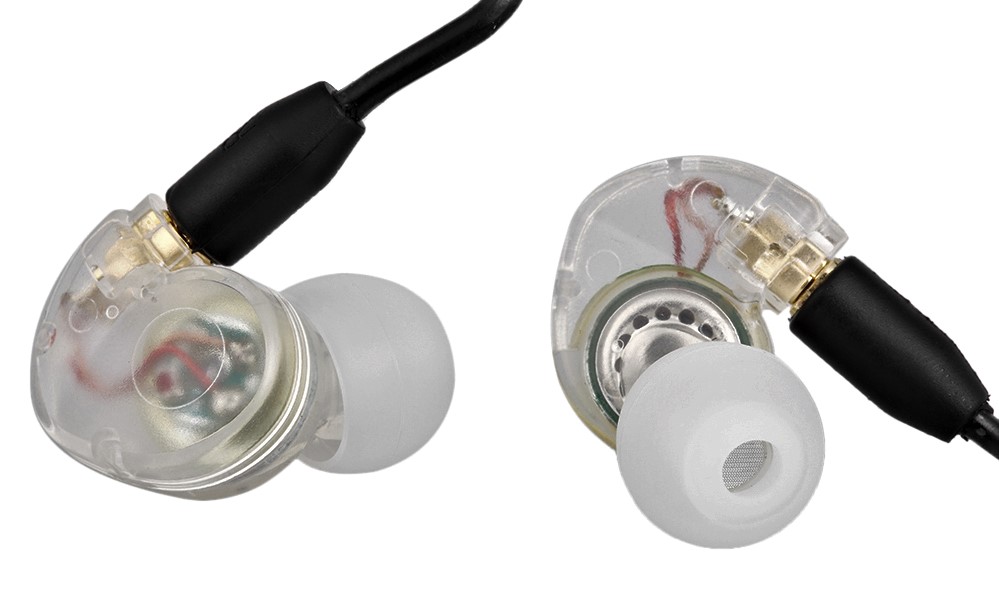 The FCS11, FCS11B and the FCS-H2 all use the same shell. The upgrade over the FCS210 was a little bit longer stem for better seating and a flange on the end of the stem to better secure the tips. Also has the mold like design for better stage sound isolation.
FCS11D $129

The FCS11D utilizes an 11mm dynamic driver which is 10% larger than most on the market today. With the dynamic driver being an actual speaker, there will be air movement allowing you to feel the sound, not just hear it. Click on the picture to link to the page and read testimonials from FCS11 owners. This and the bass version are our top sellers.
FCS-H3 $149

This one is a hybrid with a 10mm dynamic for the lows and dual balanced armatures for the highs. This product is more of a balanced all-round IEM. Guitarist, singers, anyone who has considered a Westone or Shure multi-driver product will love the H-3. The low end is solid, and the highs are crystal clear. We worked hard on the mesh inside the stem to ensure the highs didn't become brittle and glassy. The result is a perfect balance of lows and highs. If you're considering a Westone UM30Pro or Shure SE425, The FCS H3 for $149 is twice the product for half the money.