FCS S1 Stereo Stand Mountable Amp w/Power Supply $60 Delivered Lower 48 USA
Mic Stand & Earphones Pictured are Not Included in this sale. Check the "Packaged" Page if you would like to add the IEMs.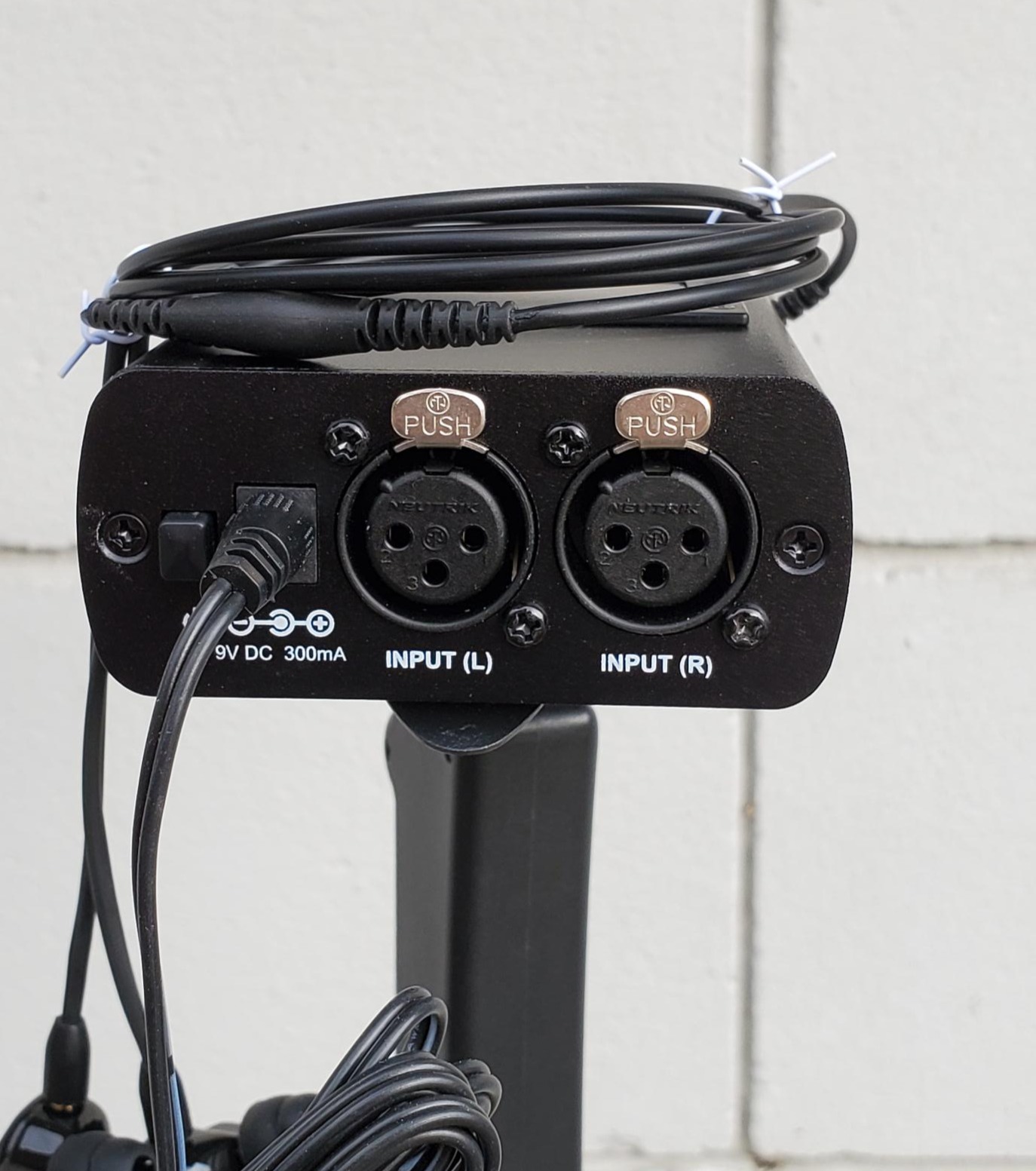 HEADPHONE AMP FEATURES
1. Dual XLR input allows dual channel mono or stereo operation.
2. It can be used on stage or in recording studio, providing flexible and convenient personal monitoring solutions for performers and recording artists.
3. High-powered headphone output with limiter protects your ears; loud enough for drummers.
4. Level and Balance/Mix controls.
5. Controls for Level and Balance.

Specifications:
Material: Metal
Color: Black
Size: Approx. 12.5 * 8.5 * 4.5 cm / 4.9 * 3.3 * 1.7 in
Runs on Battery: 1*9V (NOT INCLUDED) and included power Supply 110-220V
Input: 2 XLR Interfaces, Balanced
Output: A 3.5mm Headphone Interface
Input Impedance: 20 KWH
Frequency Response: 20hz-80khz
Total Harmonic Distortion + Noise: 0.01%
Signal-to-noise Ratio: >90DB
Weight: Approx. 453 g
Mic Stand in Pictures is NOT Included. You'd be quite surprised at how many people actually ask that question!